Need more than a ticketing and event management system?
The Enterprise Solution offers clients Concierge & Managed Services, Design & Marketing Services, Phone Sales as well as additional Support Services. Enterprise is the perfect solution for organizations looking for a ticketing and event management partner.
LeZo Presents: AfroBeats 2.0 - Emancipation Day
Le Zo proudly presents the Second Edition of Afrobeats 
Mark your calendars for Emancipation Day and come out and have fun with us at Afrobeats 2.0. Indulge in a complimentary cook-up dish upon entry while you experience the electrifying beats of Afro drums and festivities.
The entertainment will continue with Outside Lounge and Bar's most talented DJs, ensuring you feel the vibrant vibes that can only be experienced via Afrobeats 2.0.  
ECONOME Business Conference and Mixer
Come join us at ECONOME Business Conference & Mixer, the premier event that's tailored to bring together professionals, experts, and thought leaders from the finance and business fields to share valuable knowledge, exchange ideas and develop their entrepreneurial capabilities.
ECONOME Business Conference & Mixer was birthed from Common Cent$, a financial literacy podcast created by Mr. Matthew Gaul, which seeks to educate young people about finance and business, helping them understand the new realities Guyana currently operates in, given its newfound wealth, and to provide a platform for knowledge sharing with the intention of forming a knowledgeable, skillful and industries cadre of youth.
This conference features keynote addresses, presentations, and panel discussions from CEOs, entrepreneurs, and financial professionals. It explores the latest trends, best practices, and innovative strategies for Guyanese to benefit from Guyana's new economic paradigm. So, whether you're a seasoned executive, an emerging entrepreneur, or a professional looking to stay ahead of the curve, ECONOME is the perfect opportunity to learn from the best and connect with other like-minded individuals.
Get a quick and easy setup, no extra fees, and the lowest per-ticket fee in the Caribbean!
Pre-sell Merchandise, Products & Add-ons
Sell & upsell concessions, parking, or souvenirs online and during events
Private Links
Link directly to any of your offerings for promoters, venders, or VIP clients
Subscriptions + Packages
Package tickets or any offering with season subscriptions
Fundraising
Accept donations with multiple campaign options including cart round-up
Deals + Discounts
Create public or unique promo codes for special offers or discounted items at checkout
Vouchers
Create gift certificates or use as a credit system for customers
Memberships
Simply track or offer incentives and special privileges to your customers 
TicketSearch Integrates with Your Existing Services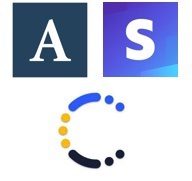 Control revenue by using your own Merchant Account & Payment Gateway. TicketSearch integrates with Stripe, Authorize.net or CyberSource

Integrate with MailChimp for email and SMS marketing campaigns. Lists from MailChimp will sync with your TicketSearch system.

Every field in the database can be pulled via an API. Allows for the connection and flow of data to any other software system.

Create goals with Google integrations. Analyze your customer's interactions with your website, including drop-off rates and areas within the sales flow.
TicketSearch Integrates with Social Media Services. Enable 'Likes' and 'Shares' per event.